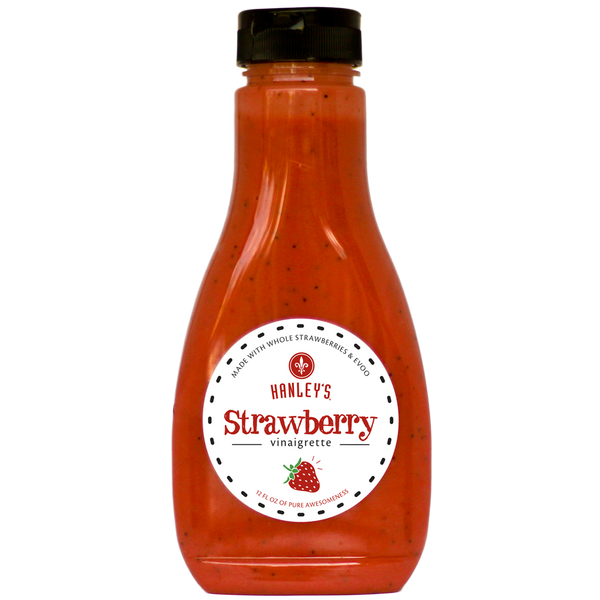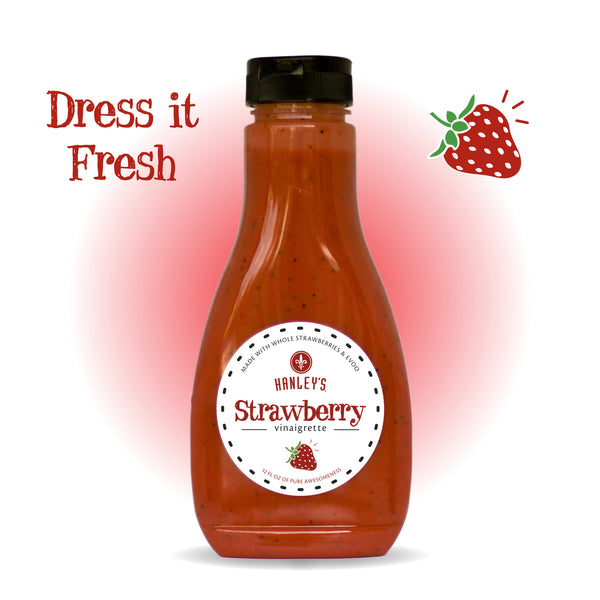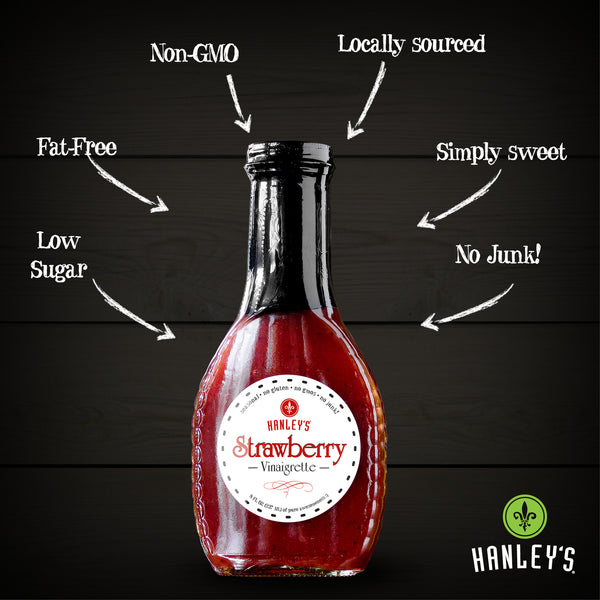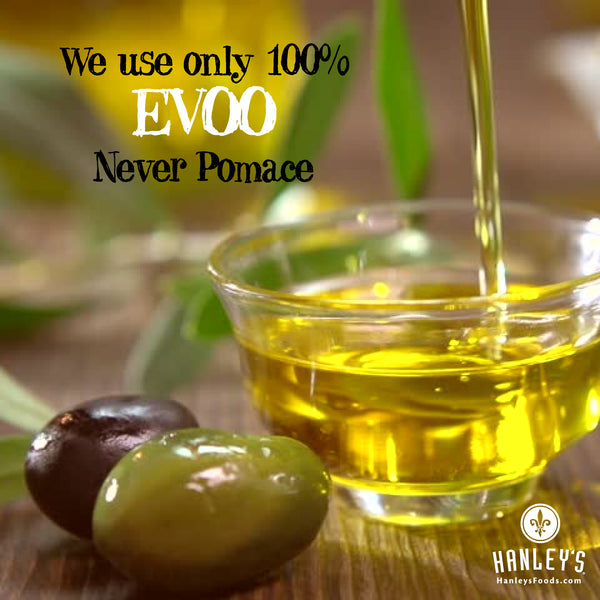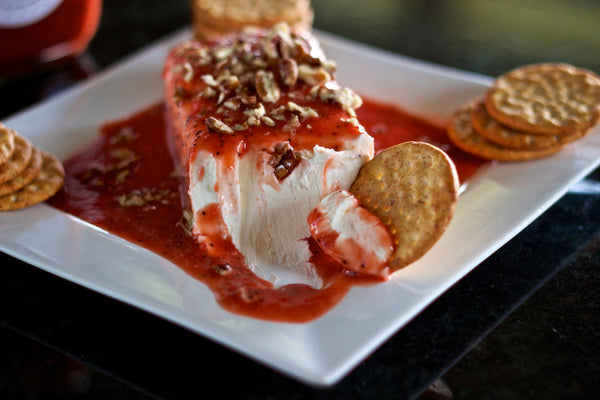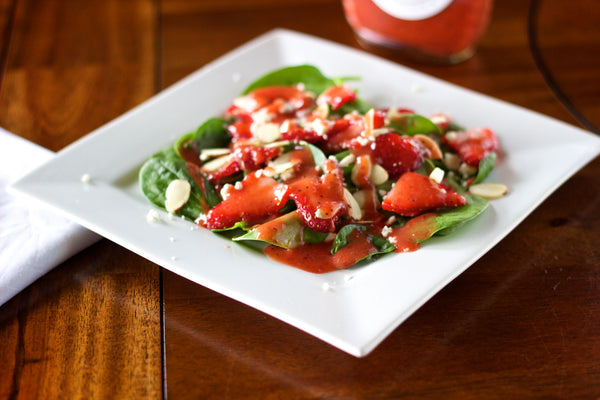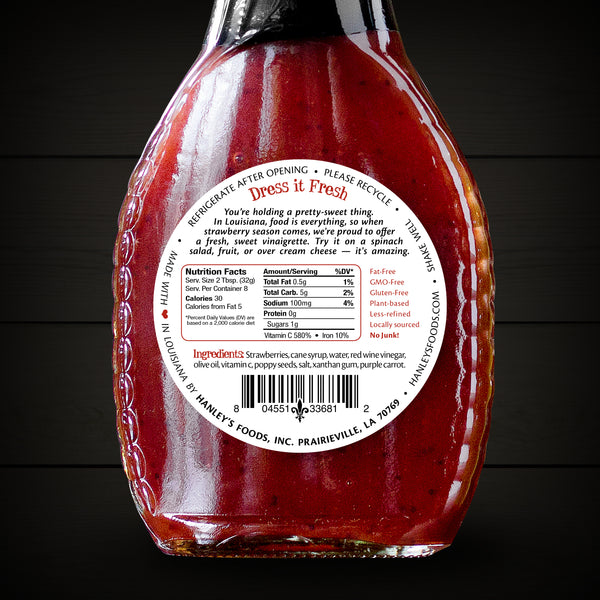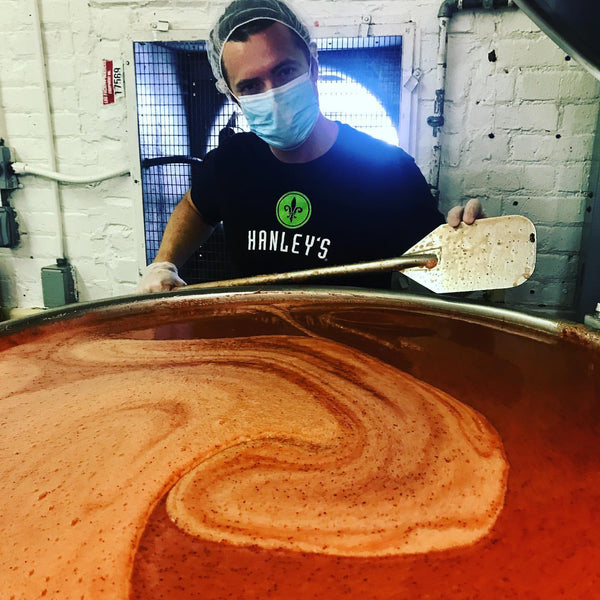 Strawberry vinaigrette
Dress it Fresh
This is a pretty sweet thing. In Louisiana, food is everything. We use whole strawberries, red wine vinegar, and cane sugar from local farmers to make a fresh, sweet vinaigrette. Try it on a spinach salad, fruit salad, or over cream cheese — it's incredible. 
Made from whole Strawberries

Fat-Free, Vegan, Low Sugar

 

Locally Sourced Ingredients

No Junk!
All Natural Ingredients: Strawberries (whole), water, red wine vinegar, cane sugar (locally sourced), extra virgin olive oil, poppy seeds, sea salt, xanthan gum, organic beet powder.
🍓