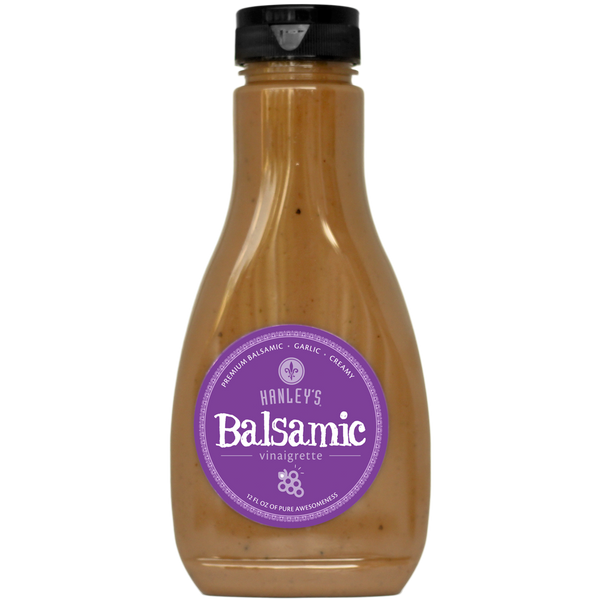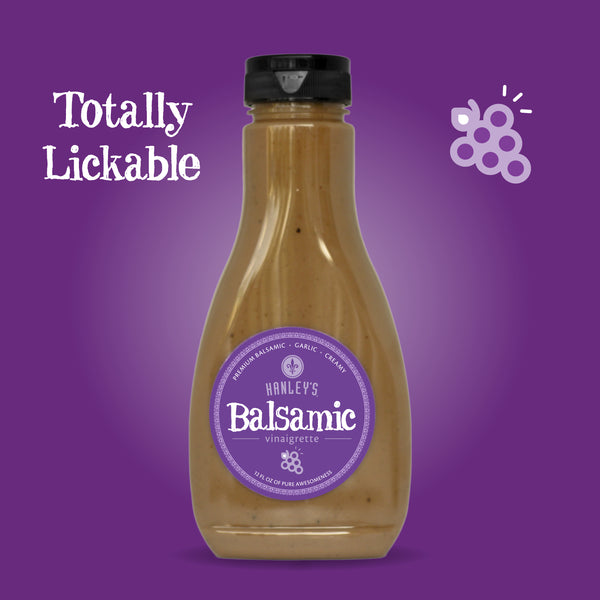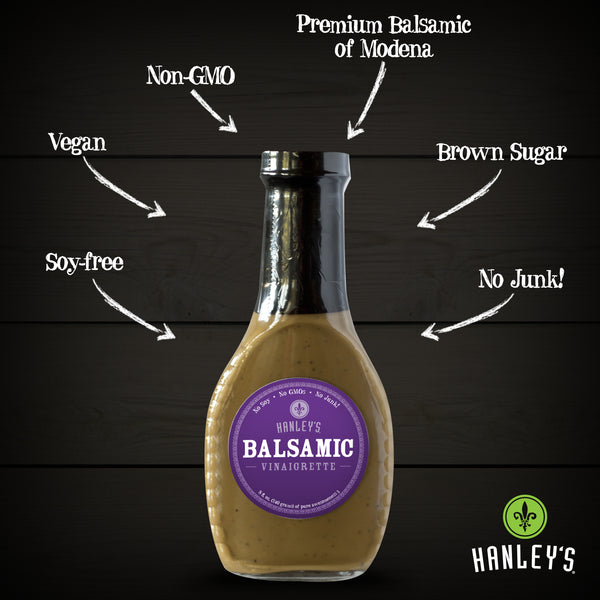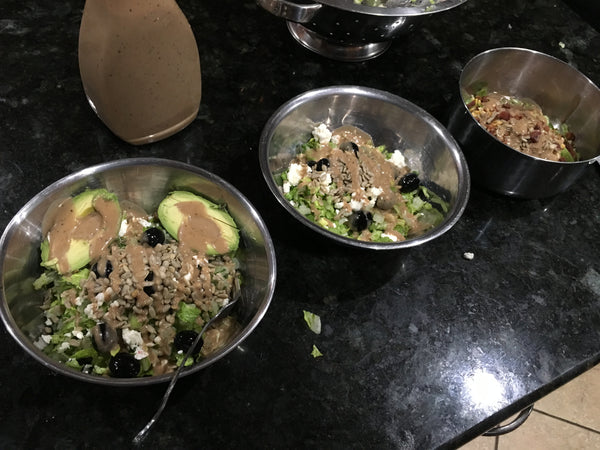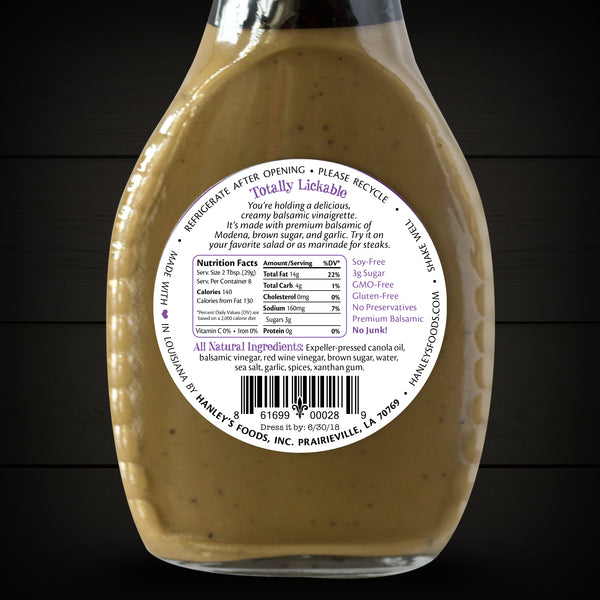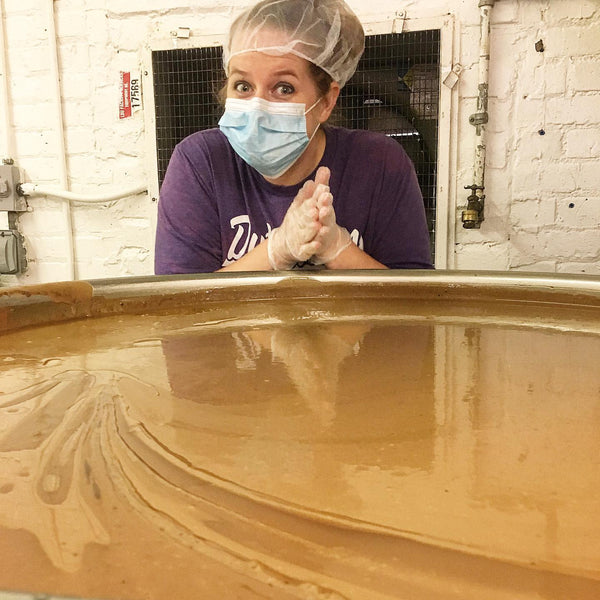 Balsamic vinaigrette
Totally Lickable
You're holding a delicious, creamy balsamic vinaigrette. It's made with premium balsamic of Modena, brown sugar, and garlic. Try it on your favorite salad or as a marinade for steaks.
Made with Premium Balsamic of Modena, red wine vinegar, & brown sugar
All Natural, Low Carb, Vegan
Soy-Free, GMO-Free, Gluten-Free

Hand-made with ♥ in Louisiana

No Junk!
All Natural Ingredients: Canola oil, balsamic vinegar, red wine vinegar, brown sugar, water, sea salt, garlic, spices, xanthan gum.
[ Balsamic vinaigrette Recipe Ideas ]
[ Find it at a store near you ]
🍇