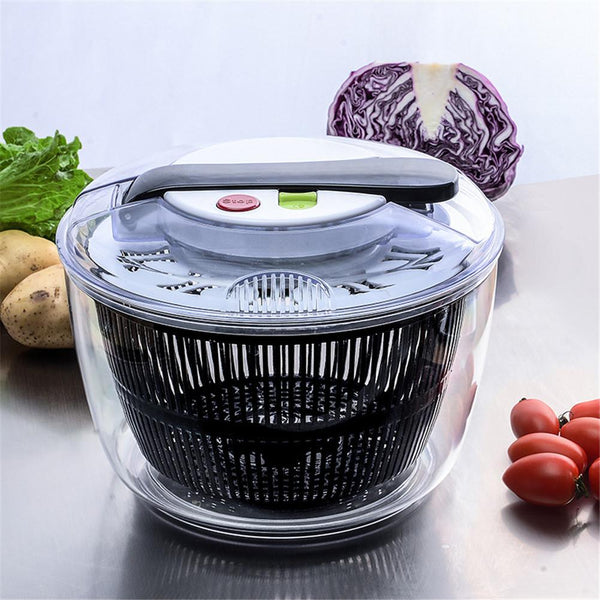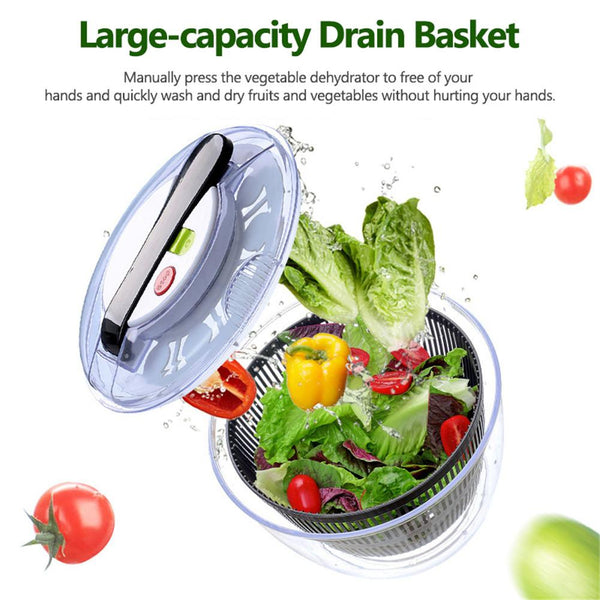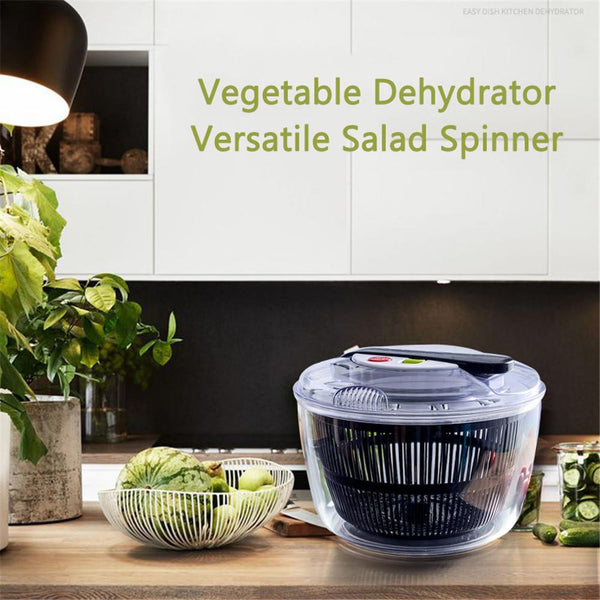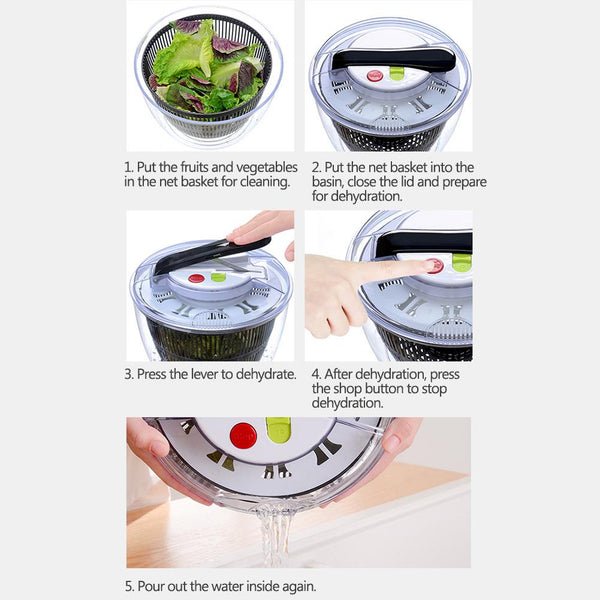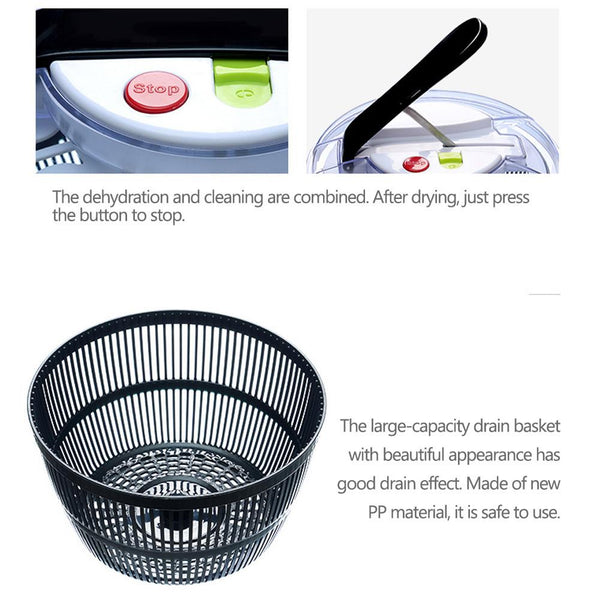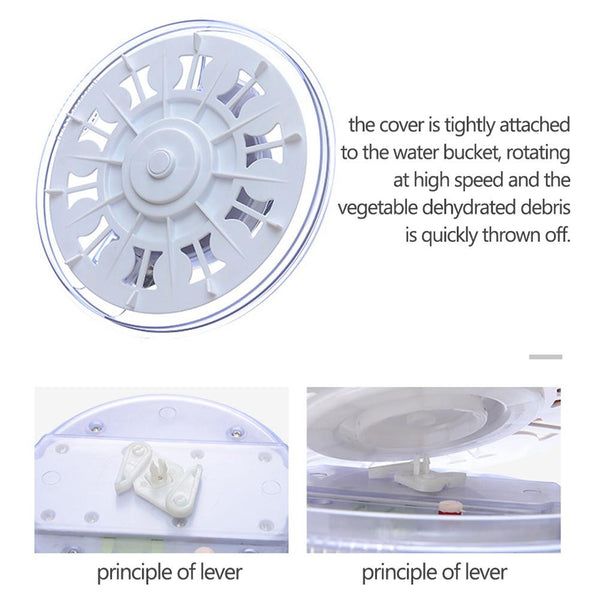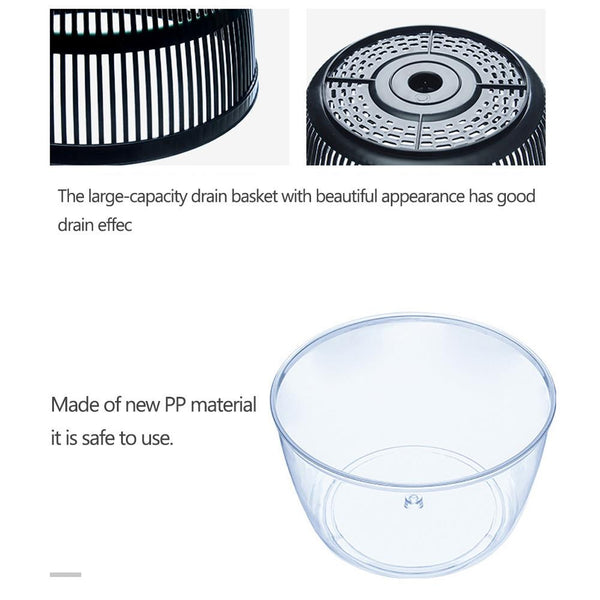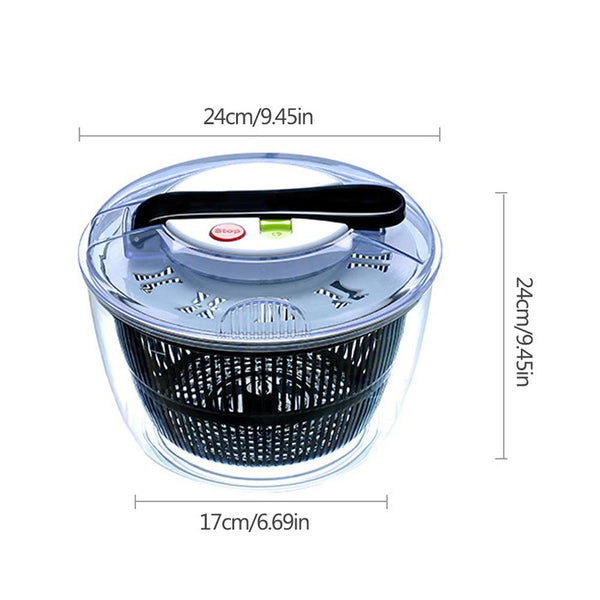 Deluxe Salad Spinner
OUTSTANDING DESIGN: The large base keeps the bowl steady on the table. When rotating fruit, vegetables or salad, the top is well fixed. The basket can be used alone as a colander.
SIMPLE HAND-HELD EASE OF OPERATION: The innovative pressure bar design minimizes pressure on the hands and wrists; simply pressing the lever to rotate excess water prevents the salad spin filter from swinging during use.
EASY TO USE: The cover mounted around the outer bowl contains a rotating mechanism that is activated to allow the internal filter to rotate quickly. The water will be driven into the outer bowl.
QUICK SALAD TRIMMER: It is ideal for quick drying of lettuce, spinach, cabbage, vegetables, fruit and salad ingredients. Quickly spin to remove excess water.