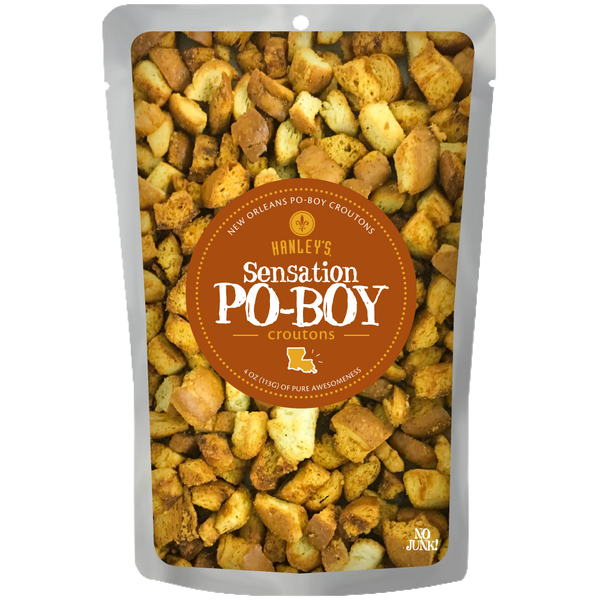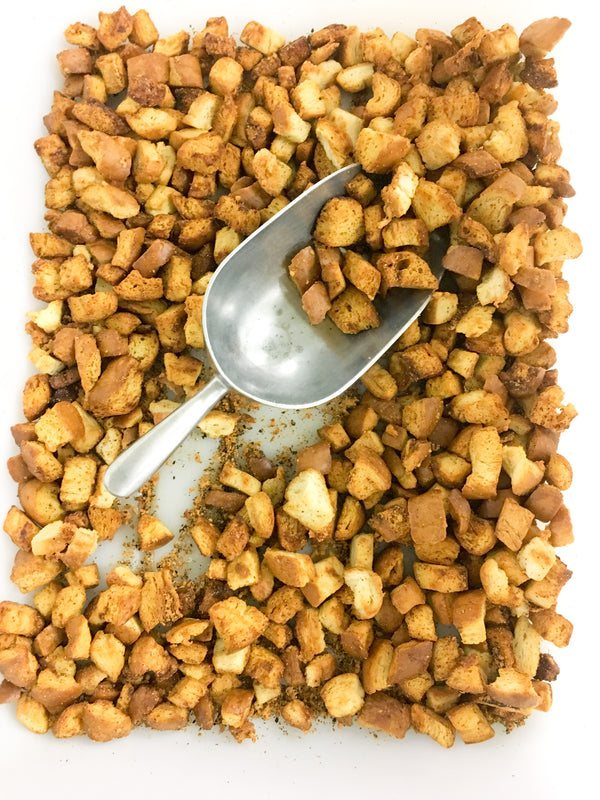 PO-BOY croutons (Sensation)
Krewe-tons

You're holding the best croutons ever made. We make these croutons from authentic New Orleans Po-Boy bread with our signature Sensation® dressing. Perfect out of the bag, on a sensational salad, or with your favorite soup. 
WARNING: You can't eat just one.
All Natural Ingredients: Po-boy bread (unbleached wheat flour, water, yeast), canola oil, Romano cheese (sheep's milk, salt, enzymes), garlic, spices, sea salt.